Download our free Metafile Viewer
Many PC graphics and forms are stored and exchanged as Windows Metafiles (WMF) and Enhanced Metafiles (EMF). Often, you can not preview them unless you open them in a Windows application such as Word or PowerPoint.  One of the sample applications that we developed to demonstrate the power of our SDK for Windows, is a Metafile Viewer which we are making freely available as a handy utility.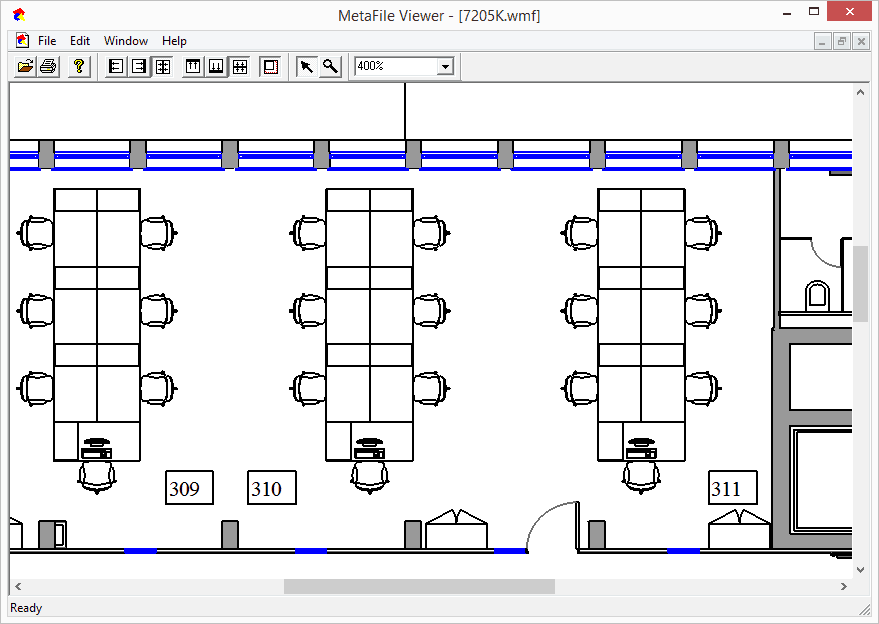 The Metafile Viewer is free!
Click Here to Download WMF Viewer Now
The WMF Viewer installs on any Windows system supporting 32-bit operation and offers the following features:
Loads and views both 16-bit Windows Metafiles (.wmf) and 32-bit Enhanced Metafiles (.emf)
Support for vector graphics, raster images and text with fonts
Fast performance
Ability to view multiple files (tile, cascade)
Unlimited zooming capability for large, detailed drawings
Zoom box functionality
Scaling and alignment options
Print to Windows printers
Copyright (C) 1995-2019. Square One bv dba Visual Integrity. The Metafile Viewer is free software; you can redistribute it and/or modify it under the terms of the GNU General Public License as published by the Free Software Foundation. This program is distributed in the hope that it will be useful, but WITHOUT ANY WARRANTY; without even the implied warranty of MERCHANTABILITY or FITNESS FOR A PARTICULAR PURPOSE. See the GNU General Public License for more details. This is the only product from Visual Integrity governed by the GNU GPL.


Use PDF in PowerPoint or Visio
Simple Office add-ins allow you to open a PDF drawing and edit objects and text in PowerPoint or Visio. Try one or both free for 7-days.