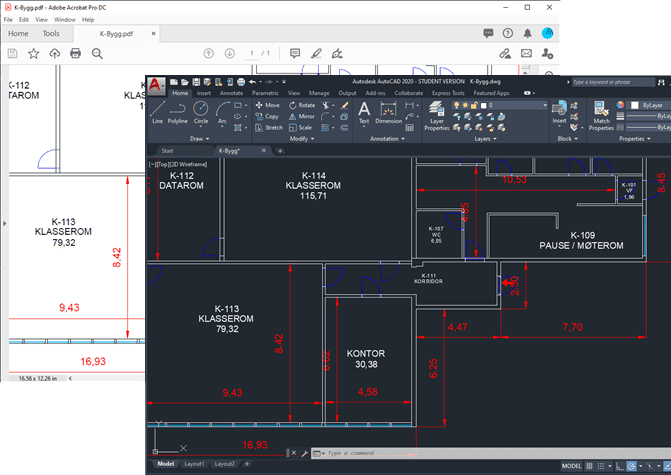 Open and edit PDF drawings in CAD Programs in four easy steps. These steps assume that you have already installed pdf2cad on your Windows or Mac PC and that you can access it from the Start Menu, Desktop or Quick Launch Ribbon. If you don't have it yet, download the pdf2cad 30-day free trial. Choose your preferred method and launch pdf2cad.
Time to complete steps 10 minutes
Select files to convert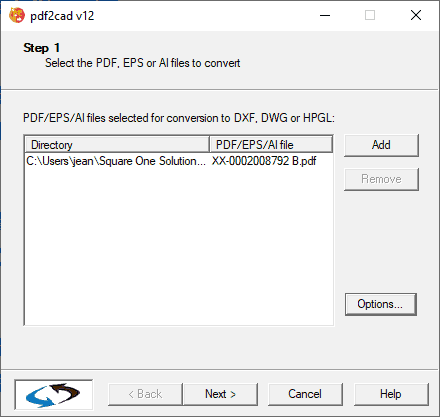 Launch pdf2cad and choose the file(s) to convert. Supported formats are PDF, EPS and AI (Adobe Illustrator). You can convert one file or many files. Click Add and Remove until all the files for conversion display.
Select Conversion Options and Output Format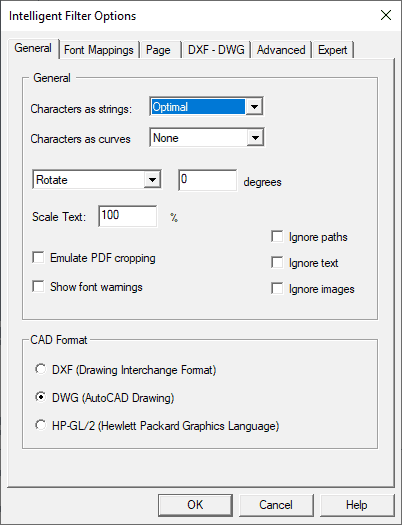 This screen includes to most used pdf2cad options. In most cases, the default options are fine. If you want to learn more about all of the options available on each tab, please read " PDF Conversion Options".
If you know your PDF file is not oriented correctly, choose Rotate to ensure the results are what you expect. Then, choose your CAD Format – DWG for AutoCAD, DXF for most engineering and technical programs and HPGL for plotter specific applications.
Convert the file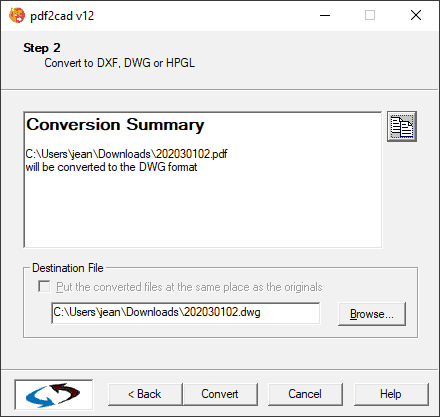 Choose where you want the converted files to be saved. The default is to place them in the same directory as the originals. Review the Conversion Summary and make any adjustments. When you are satisfied, click Convert.
Open the file in your CAD Program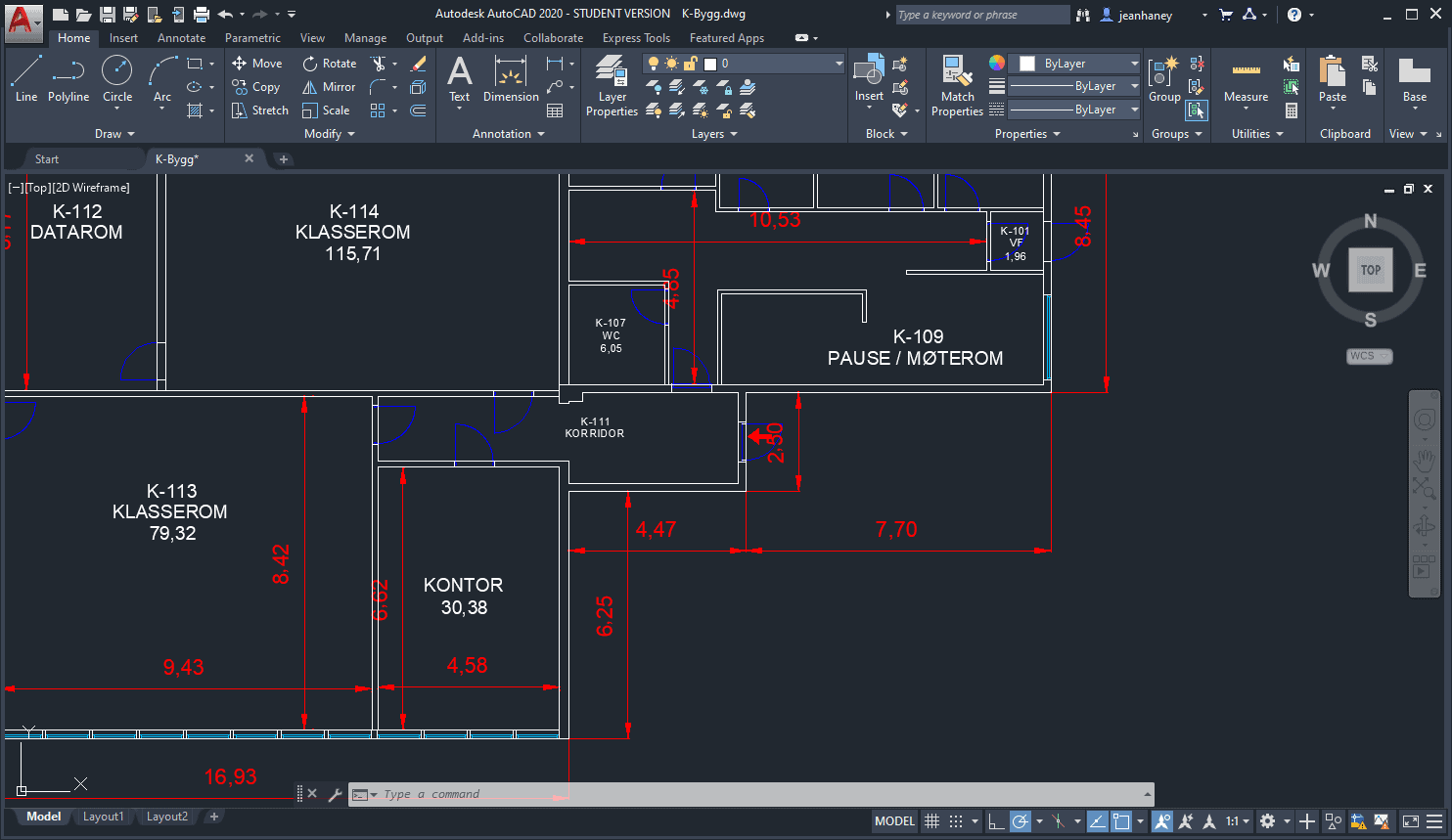 Once the conversion is finished, launch your CAD or technical drawing program and Open the file. Depending on the program, you will either use the Open or Import menu. One or the other will work.