pdf2picture v12.2020.2 was released in February 2020. It includes a number of new features for both vector and image modes. In addition to the standard upgrade, pdf2picture is also available as an annual subscription. With the subscription, you have on-demand portal access to all updates, upgrades, and new versions as well as support and replacement software.
Highlights – pdf2picture v12 Updates
The new automatic font mapping engine ensures output matches the original PDF file as closely as possible. It neutralizes font names across systems. To learn more about font issues, see Fonts and Font Mapping Issues.
Other advances can be found in page handling, transparency, color support and object grouping. Following are the key updates:
General
PDF 2.0 support – Fully compatible with the ISO 32000-2 specification
Added horizontal and vertical flip option
pdf2picture v12 Updates for Output Formats
Added transparency fill for SVG format
24-bit color to B&W image EMF format
Support of CMYK in EPS format
Support of automatic rotation when converting a PDF page to the EMF format
Font Handling
Automatic font name mapping engine is an advanced pdf2picture v12 update.
Layers
Select PDF layers to convert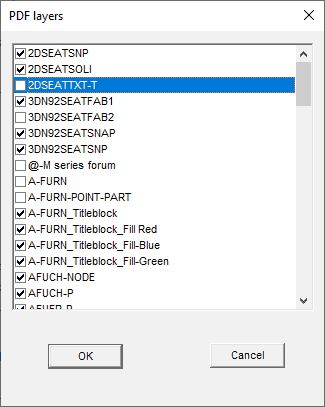 Vector Entities
More advanced options for handling image objects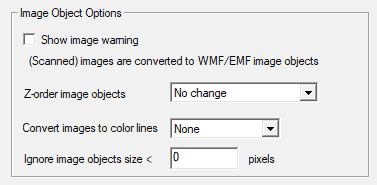 Option to convert connected LINE objects to one POLYOBJECT

pdf2picture v12 Updates to System Requirements
64-bit Windows, including Windows 10.0
4 GB RAM
50 GB Hard drive