There are plenty of solutions for converting PDF documents, but none that convert graphics like PDF FLY does. If you have PDF drawings, diagrams, slides, line art, or illustrations, use PDF FLY to transform the pages into editable graphics. Then, use any popular drawing, design or office app to modify objects, text, and attributes. Here's the how-to!
This overview uses PDF FLY from Visual Integrity to demonstrate the steps. You can download a 7-day free trial or purchase a license. The test file we are using is the 2018 Unicef Annual Report.
Time to complete steps 10 minutes
Select a PDF file containing graphics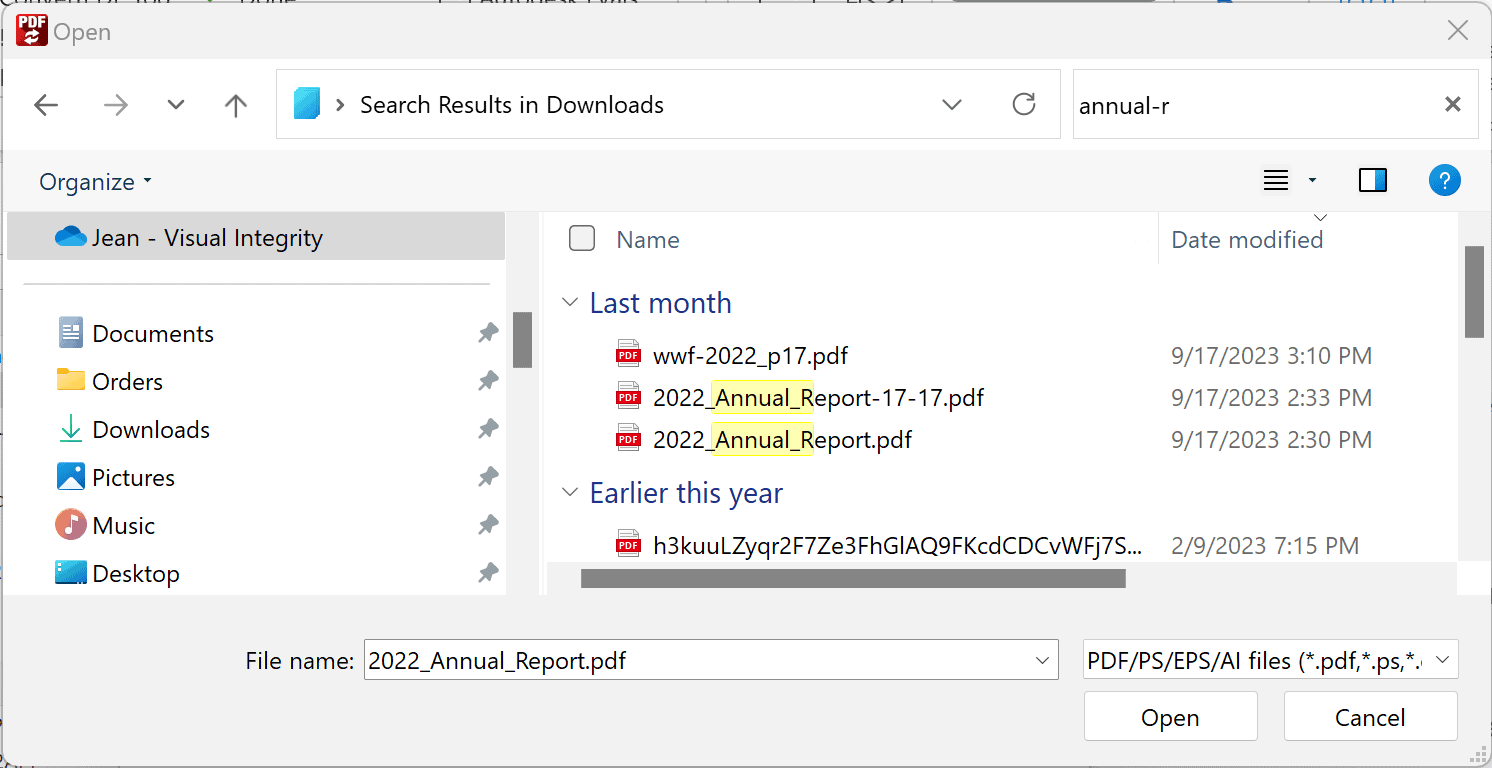 For this example, we'll use the 2019 Red Cross Annual Report. It contains icon boxes, photos, and a logo that we'll use for our flyer.
Choose the best file formats for each graphic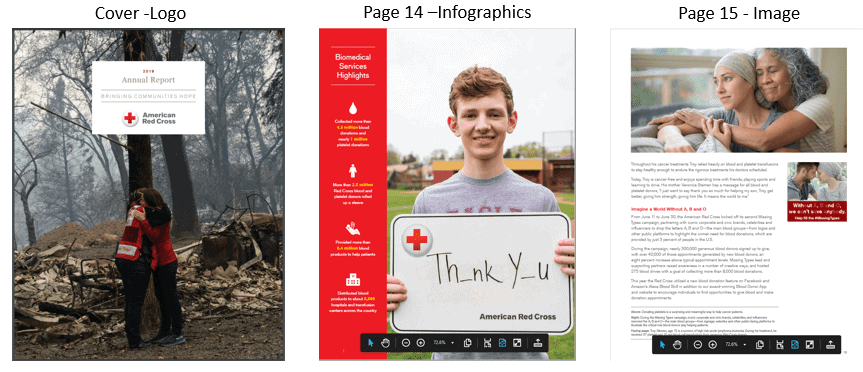 We'll use these pages to help make a blood drive poster for our weekly event. We'll grab the logo from page 1, the icon boxes from page 14, and the donor image from page 15. Since we want to enlarge the graphics, they should be in a vector format like SVG. Vector formats can be scaled to any size without losing clarity. The photo is best suited for an image format like JPG.
Use a mix of vector and raster formats
First, use Vector mode to select SVG for the cover and page 14. Once these pages are converted, run in image mode and convert page 15 to JPG. To prevent converting the entire document each time, select Options and choose the Page tab to set the page range for each conversion. Learn more about the difference between vector and raster graphics.
Open the converted PDF pages in your favorite graphics editor
For this example, we used PowerPoint. Select "Insert, Picture from file" on the PowerPoint toolbar. Ungroup each graphic and delete the elements you don't need. Otherwise, they will clutter your workspace. Make any modifications to attributes like color, fill, and scale. In our completed poster, you can see three icon boxes, the American Red Cross logo, some new text about our blood drive, and a background photo from the annual report.
PDF FLY is the professional's choice
If you work regularly with graphics and get PDF files you want to use, PDF FLY is an excellent choice because it outputs every format you'll need. It supports technical drawing formats like DWG and DXF, Windows vector formats EPS, WMF and EMF, SVG for the web, and all popular image formats (JPG, PNG, GIF, BMP, TIFF). It's a great piece of software to add to your toolbox.