Visual Integrity has released pdf2cad v11.2019. This release includes new features and improves on performance metrics. In addition, two application-specific plug-ins are available now based on pdf2cad. PDFin for AutoCAD is available from the AutoCAD App Store and pdf2bricsCAD is available from the Bricscad store. All three programs will reliably and quickly generate editable CAD files from PDF-based drawings.
Below is a summary of the key enhancements in pdf2cad v11.2019:
Input Options
• pdf2cad v11 offers a new option to specify password protected PDF-files

Output Options
• New options to define the page number in the output filename
• New option to use the filename as directory name


 Text options
• Support of Unicode character set
• Enhancements handling unknown character encoding
Formats
• Added inch as unit option to DXF/DWG format
Layers
• Layer based on type of entities
• Improved nested layering and name verification
• New option to convert each layer to a separate file (DXF only)


Scale options
• New ratio option using mm, inches, feet and meters to define the scaling


Image options
• New option to ignore small images or when cropped convert them to color lines
• New option to move image objects to the background
• New option to show warning message if PDF file contains IMAGE objects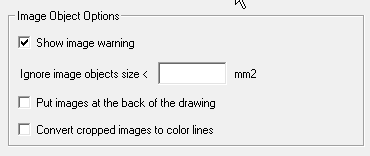 General
Supports latest ISO standard PDF 2.0
Improved font warnings handling
Bug fixes and enhancements DXF/DWG formats
Enhanced PDF interpreter
New 64-bit version of pdf2cad
Supports latest operating system releases including Windows 10 and Mac OS X
pdf2xxx CL (windows) supports Unicode filenames
For more information, please visit the pdf2cad pages on our web-site or contact us.