Tutorial: Using pdf2cad Mac 
This tutorial assumes that you have already installed pdf2cad on your Mac and that you can access it from the Applications Folder, the Dock or the Desktop. Choose your preferred method and launch pdf2cad.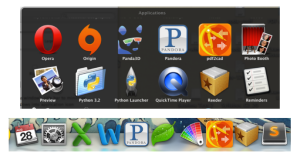 Step 1: Upon launch, Click Add to select the files you wish to convert.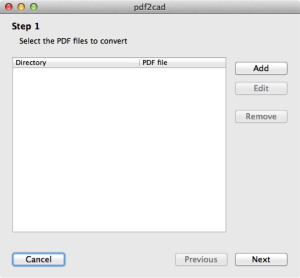 When you click Add, you will see a list of files from your computer and any known linked devices to choose from. Select the ones you want and then click Open to move them into pdf2cad.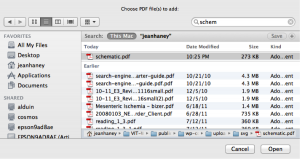 The selected files will be displayed in the preview pane on the left. On the right, are the most often used settings. These defaults should be correct for most conversions. Click OK to continue. If you find that you  need to change rotation or fine-tune the process, there is a Preferences button where advanced  settings can be applied. If you do not need to make any adjustments, you may click OK to run the conversion. The Options are covered at the end of the tutorial.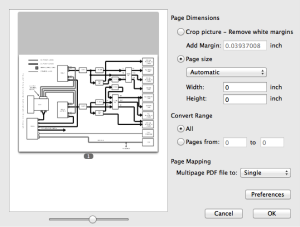 Once you have clicked OK on the previous screen, you will be returned to the file selection window. Add more files or select Next.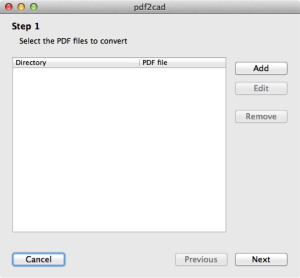 The conversions to be performed will be summarized on screen. Choose where the results will be stored. The default is in the same directory as the original file. Click Convert to proceed.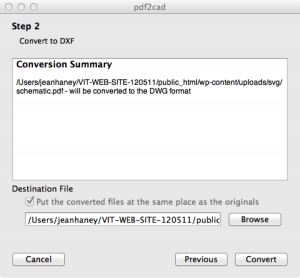 Once the conversion is complete, you can choose New Conversion to perform more operations or Exit the application. The converted files will be in your file system, usually in the same folder as the original folder. You can now open them in your CAD application.

Preferences and Advanced Options
The General Settings control options that apply to any file. These include choices about how you want text to be converted in your file. Optimal will ensure that any editable text remains editable while Convert Characters to Curves will deliver a perfect match if fonts are not available on your system. You can also choose to rotate the file or ignore items such as images which can not be edited. Finally, you choose your format on this screen – DWG for AutoCAD, DXF for most engineering and technical programs and HPGL for plotter specific applications.
---
← Faqs