Take a look at how our Customers use our technology...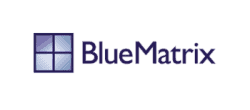 Pumping Graphics for Financial Reports
BlueMatrix, makers of leading solutions to publish and disseminate financial research on-line to subscribers, uses PDF Server with SVG and Image output modules on LINUX as part of its state-of-the-art research platform for both sides of the financial community. It powers the online production of financial reports, serving charts and tables generated in the PDF format to Web-friendly formats – PNG and SVG.  They also use the SVG files in combination with FOP to create PDF files.