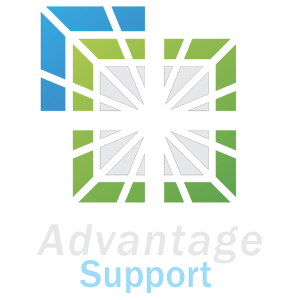 Advantage Support is available as a highly recommended option when you purchase any software from Visual Integrity. This combined maintenance and priority support program is available for products running on Windows, Linux, UNIX or Mac platforms. It provides priority technical support as well as all software updates and upgrades during the subscription period. It allows you to easily and cost-effectively ensure that you stay current with the latest versions of the products. The subscription period is 12-months.
Contact us today to register for Advantage Support Subscription. By subscribing to this invaluable service, you'll be assured of a direct line to the support you need, fast resolution of problems and access to the most current versions.
Count on Priority Support
Advantage Support entitles you to free priority technical assistance to answer questions about the software. Support requests may be submitted via email or via telephone during business hours. Support requests from Advantage Support customers are placed above support requests from other customers. The initial response target for support requests is no more than 48 hours, depending on business hours and time difference.
Always Have Access to the Latest Version
Advantage Support gives you free access to all enhancements made to your licensed software during the enrollment period. Updates are made available for download via our web site.
Fast Fixes and Help Troubleshooting
Visual Integrity will always work quickly to fix reported problems. Fixes that are implemented will be made available through patches or new releases.
Flexible License Transfers
Advantage Support allows customers to transfer their licenses to new users or to new platforms at no additional charge.
A summary of your benefits:
Faster response to technical support inquiries. All requests from Advantage Support customers are placed at the top of the support queue.
Access to more specialized support which provides basic fine-tuning of options to ensure optimal performance in your environment
No cost updates and new versions of covered products which are made available for download
Free transfer of license to another machine if you change systems
Disaster Recovery Protection offers free access to your download link so you are back up and running quickly after a disk crash or virus
Advantage Support Subscribers gain free access to all updates, upgrades, new versions, replacement software and enjoy priority support whenever needed. The best time to purchase Advantage Support is with your original license when it's discounted. If you purchased a subscription with your original license, you should will receive news about new versions from time-to-time with your custom download link. To purchase a 1-year Advantage Support Subscription, use the appropriate link below. If your product is not listed or your are a developer or system integrator, please contact us for pricing or to place your order.

For developer product upgrades and UNIX versions of all products, please contact us for your renewal link.