PDF and PostScript Conversion SDK
SDK Converts PDF and PostScript to Vector and Image Formats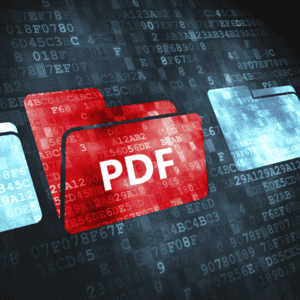 Use our SDK to convert, import, save, view, display, create, edit, merge, mark, annotate or export PDF pages. It generates industry-standard vector and image formats. It's also ideal for searching pages or filling-in PDF forms.  No matter what you need to do, using the SDK will enable you to seamlessly support PDF or PostScript in your project.
The SDK is multi-platform, running on Windows, Linux and Mac OS X, and ideal for everything from enterprise and cloud-based applications, services and workflows to desktop or mobile applications. It is powered without printer drivers and depends only on our own proven, robust and standards-compliant conversion engine. Now, you can flexibly implement and develop powerful conversion solutions that are fully compatible with the latest PDF specifications. This guarantees high-performance, scalability, and optimized page processing.
If the software you are writing needs to support the Adobe Portable Document Format (PDF) or PostScript for either input or output, then the SDK is the ideal solution for you. The SDK can be integrated into either a client or server environment with just two API calls. If needed, it can also be accessed via command-line. It couldn't be easier – or more powerful and accurate. You can depend on the mature and proven libraries which are used in many of today's leading applications and relied on by OEM's, enterprises and government organizations worldwide.
Sample code is provided to ensure a quick start. SDK contains native C/C++ API's with interfaces for Java and .Net API's. No Adobe or third party software is required to use the SDK!
The SDK is available as either a paid-up perpetual license that requires deployment licenses or as an all-in annual SDK subscription which includes deployment licenses and on-going support.
Features
SDK Features
Optimized for commercial, enterprise and cloud applications
Affordable entry-level pricing
High performance PDF and PostScript conversion and creation engine
Optimal throughput – SDK does not require a printer driver
SDK built on proven and robust conversion engine framework
Create your own conversion engine with the CUSTOM SDK, or use it for text extraction, image handling image, search functionality or finding objects via data on a PDF page
Unmatched accuracy keep testing time at a minimum and quality at a maximum
Adobe standards-compliant, scaleable PDF libraries
Robust PDF and PostScript conversion solutions proven and improved over 20 years
One extendable engine; add additional output formats
Broad, multi-platform SDK supports 32- and 64-bit Windows, Mac OS X and Linux
Examples and sample code guarantee a quick start
Best in class – used by OEM's and enterprise customers like Oracle, The Open Design Alliance (ODA), BASF, TurboCAD, Graebert, GstarCAD, BlueMatrix and Ashlar Vellum
License the Conversion SDK module once you determine that it works for you by using watermark-based evaluation version with free integration assistance directly from our engineering team.
Frequently Asked Questions about the SDK
If you can not easily find what you need in the FAQ, please contact us at support@visual-integrity.com.
How the SDK works
When you download the SDK, you will install the entire framework for FLY SDK, no matter which modules you purchased. In the sub-directories of the FLY SDK installation directory, Visual Studio 2010 C++ and VB, you will find demo source code which demonstrates how to use the FLY SDK Developers kit. The demo programs are developed with Visual Studio 2010. You can use these projects as a start for your own application or just copy/paste the code you want to reuse.
Only two API calls are needed to convert to any of the vector or bitmap output formats.
Below is an example:
PDF to DXF: Convert 4dbar.pdf to 4dbar.dxf using pdf2xxx.ini configuration file
VgPsLoadOptions(PS2XXX, "pdf2xxx.ini");
VgPsConvert("4dbar.pdf", "4dbar.dxf", DXF, NULL);
PDF to PNG: Convert testpage.pdf to testpage.png using the pdf2xxx.ini configuration file
VgPsLoadOptions(PDF2XXX, "pdf2xxx.ini");
VgPsBitmapConvert("testpage.pdf", "testpage.png", PNG, NULL);
Example of the pdf2xxx.ini related to vector DXF format:
emulate_font("Symbol")
insert_as(PAGE)
page_size(AUTOMATIC, 0.0, 0.0)
minsize_image(500)
clipping(1)
cropping(0)
bboxmargin(0.0)
chars2string(2)
charwidth(1.0)
chars2paths(0)
ignore_pathobjects(0)
ignore_textobjects(0)
ignore_imageobjects(0)
scaletext(1.0)
basedelta(0.0)
map_font("Courier", NORMAL, "Courier", NORMAL)
rotate(0)
linecap(1)
dxf_whitefill(1)
dxf_unitspermm(1.0)
zero_linewidth(0)
dxf_path2poly(1)
ctm_scale(0.18)
linestyle(1)
svg_kerning(0)
digitspage_number(0)
firstpage_number(0)
pagedelimiter("-")
multipagedxf(SINGLE)
dxf_appl(AUTOCAD2004)
dxf_layers(DXF_PDFLAYERS)
setflat(0.01, 256)
dxf_fit(1)
setdelta(0.1)
pathto(PATH2ELLIPSE)
dxf_compoundpaths(1)
dashlines(0)
hidden_text(0)
dxf_lwpolywidth43(0)
pdfpatterntreshold(10.0)
dxf_custls(0)
messages_filename("flysdk-log.txt")
For complete documentation and an evaluation, please contact us or register below.
A customer since 2005, Syntel LLC relies on the Conversion SDK (METAFILE SDK module) as part of their MailStream Manager. Relying on services such as the Priority Enginnering Program and custom feature development ensure an optimal solution with a competitive advantage