Batch Conversion Solutions
When it comes to batch conversion servers, we offer proven solutions for large and small projects alike. Start with the PDF Pro CL Series for Windows if you just need to convert PDF. For more platforms or input options, choose our flagship enterprise server, FLY Batch.  Both powerful command-line servers convert large batches of image or document files from one format to another. Their impressive functionality and easy interface make precise batch conversion quick and easy. Use our "Which Batch Server" free online advisor to see which one is for you.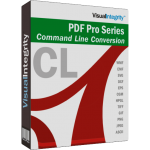 The entry-level
PDF Pro CL Series
offers a budget-friendly way to power convert PDF files. Designed for non-commercial developers and programmers in small to medium sized businesses, the PDF Pro Series is unparalleled in value and performance.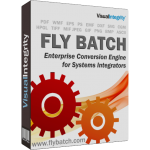 A proven and robust enterprise solution,
FLY Batch Server
is capable of scaling to the the most demanding volumes. The simple command line interface combined with a project conversion profile makes harnessing the power of the FLY Batch engine a snap.