AbbVie, formerly a part of Abbott Laboratories, relies on software and instruments in its labs that can only generate data plots by printing. To move them into a digital format, they print 'to file' using a PostScript printer driver. Since 1996, they have used PDF FLY to convert the resulting PostScript files into WMF, the format required by their NuGenesis scientific data management system where files can be viewed and plots can be searched based on text strings.

PDF FLY brings CAD drawings into Microsoft Word.
Broadcom, a diversified global semiconductor leader, designs semiconductors and software that accelerate storage and networking in datacenters and mobile networks. Internally, in the writing group, Broadcom uses PDF FLY on Windows to bring PostScript electronics design diagrams from Cadence into their MS Word documentation as scaleable and editable WMF graphics.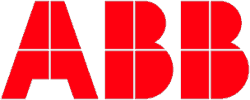 integrated the FLY SDK into their LinkOne Publishing System to enable import of PDF and EPS graphics as Windows Metafiles. ABB LinkOne is a graphical content delivery solution that provides correct and timely part information to a large and geographically dispersed network of dealers and operators. Accuracy and reliability were of paramount importance. In addition, because Visual Integrity could simulate features that were missing in the translation between file formats, the results were precise and impressive.