Powering High volume, Real-time Conversions.
Change Healthcare, formerly Emdeon, designs and operates the single largest financial and administrative network in the United States healthcare system. As such, the  Intelligent Healthcare Network™ deals with an astounding number of documents every day. In order to facilitate a fast and streamlined workflow process while insisting on the high-quality, Change Healthcare chose the Metafile Server to move high-volume PDF print streams into their Windows automated printing and archiving system as EMF files.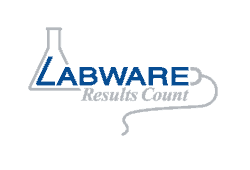 Extract Text from a Real-Time Data Stream
LabWare has been providing best-in-class Laboratory Automation software solutions for almost two decades to meet the data handling requirements of laboratories in diverse industries spread around the world.  LabWare integrated the FLY SDK into LabStation to extract the ASCII text from EMF print files produced by Windows-based lab instruments.