We offer two very powerful software developer kits which enable file creation, conversion, merging, marking, editing, import and export within your applications, web services or automation projects. Easy to access via DLL/API or commamd-line, all industry standard input and output formats are supported. Use our SDK Finder to see which one will be the perfect fit for you.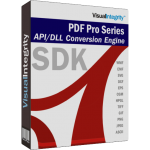 The
PDF Pro Series
is designed to support internal projects and light commercial use. It is priced for value but packed with performance. Based on the the same engine as our flagship FLY SDK, it is available only for Windows and it is fine-tuned for projects where the only input format required is PDF.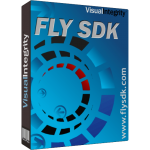 The
FLY SDK
is enterprise and OEM ready. It provides a comprehensive and robust framework for all input and output formats. With just two calls, you can access an extraordinarily powerful conversion engine with abundant options to control your process or add features to your application.