Wednesday, 07 November 2012
Take your PDF Support to the next level
Register now for ODA member-only news & update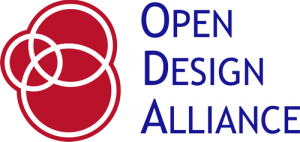 Visual Integrity is now offering a PDF Import API exclusively for ODA members to significantly expand PDF support with just two API calls. All Open Design Alliance members already using the PDF Underlay, will be able to add "Import and edit PDF" to their features checklist in an afternoon! As an ODA Member in good standing, you have access to Visual Integrity's PDF Underlay technology  for a nominal supplemental annual fee. This initial level of PDF integration plugs directly into the Teigha framework and enables you to render PDF files, generate previews and employ point snapping in your application. The PDF Underlay is available as a member-only exclusive directly from the Open Design Alliance. When your users need to do more with PDF, Visual Integrity can take you seamlessly to the next level. Using our PDF Import API for Teigha, you can enable import and edit features in your application. With just two calls to the engine, you will add valuable new functionality to your software or service. Drawings will be accurate, scalable, editable and rendered with impressive speed. Key features include:
Two calls to the engine combined with an easy to edit conversion profile deliver impressive results.
Based on the proven and robust FLY SDK engine
Sophisticated tuning options to enhance, compensate or improve output
Font mapping and substitution
Intelligent object recognition
Supports separation of drawing layers
The standard PDF Import API includes PDF input. Additional input formats may be added.
Includes DXF target format. Additional optional output formats available (see below)
Pricing and Licensing
Base SDK
The PDF Import SDK supports generation of editable drawings from vector PDF input. The annual fee of $2,995 includes the software SDK on your choice of Windows, Mac or Linux plus all benefits of the Advantage Support program – updates, upgrades, new versions, replacement software and priority support. PDF Import is also available via command-line for UNIX-based systems for $4,995. These include Oracle Solaris, HP-UX and IBM AIX. Multiplatform developers can pay a supplement to get the SDK on as many platforms as required.
Additional input or output formats
The PDF Import SDK is designed for expansion with many additional options for both input and output. The Starter SDK includes PDF input and DXF output. Other options include: Input: EPS, PostScript, WMF or EMF – $1,995 per each input format (one fee covers all licensed platforms). Output formats include:
Vector: SVG, WMF, EMF, CGM, PDF, EPS, PostScript, HPGL, MIF ($1,995 per year for each vector format)
Raster: JPEG, GIF, PNG, BMP, 8-bit TIFF, B&W TIFF ($1,995 per year for a bundle of all image formats)
Text: Unicode ASCII ($1,995 per year)
Runtime Fees
The PDF Import SDK includes the right to distribute the resulting application royalty-free to a maximum of 100 end-users per year. Supplemental license fees apply when this limit is exceeded. Contact us for more information on license expansion programs.
Note: PDF Import requires vector PDF input files to produce editable output. PDF Import is not raster-to-vector software and is limited to generation of a tracing layer from scanned PDF files (raster PDF).